"As buds give rise by growth to fresh buds, and these if vigorous, branch out and overtop on all sides many a feebler branch, so by generation, I believe it has been with the great Tree of Life, which fills with its dead and broken branches the crust of the earth, and covers the surface with its ever branching and beautiful ramifications"
— Charles Darwin
The Origin of Species
1859

(Happy belated birthday, Mr. Darwin.)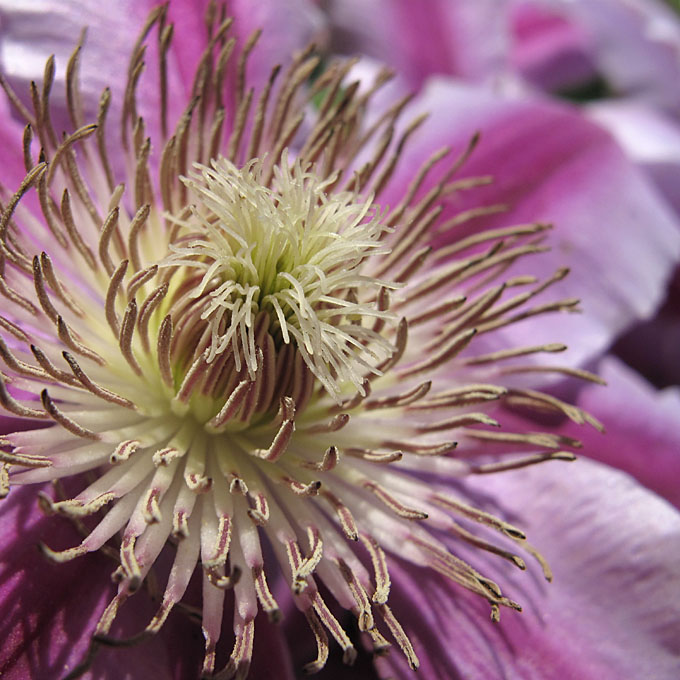 Somekindeous vineyflowerous, growing outside our front door. Over the past month or so, this vine has produced over one hundred blooms.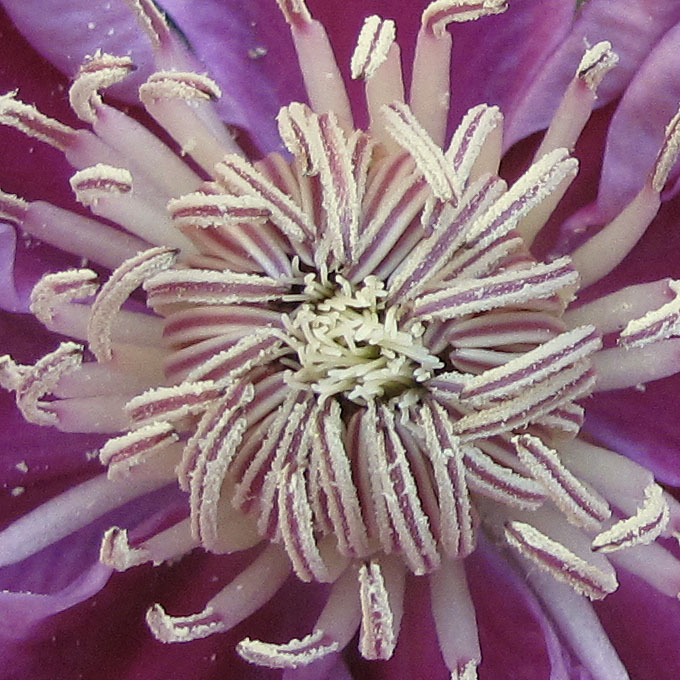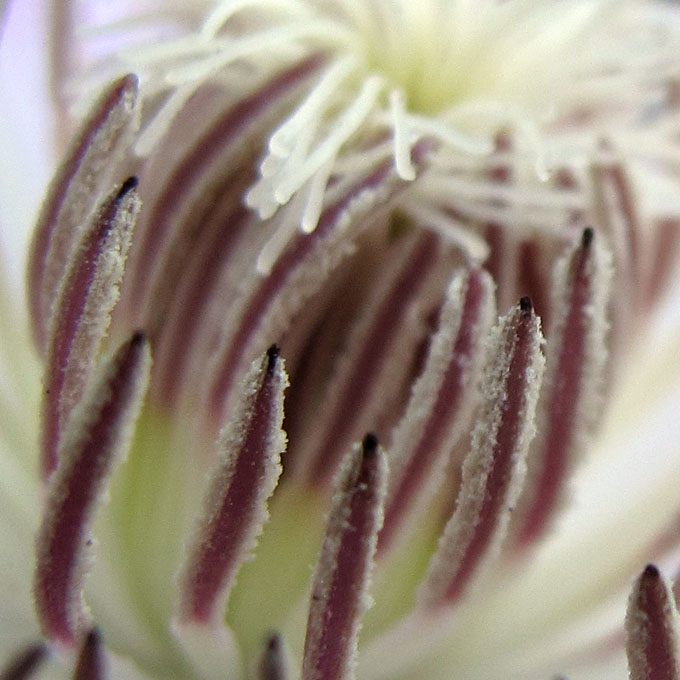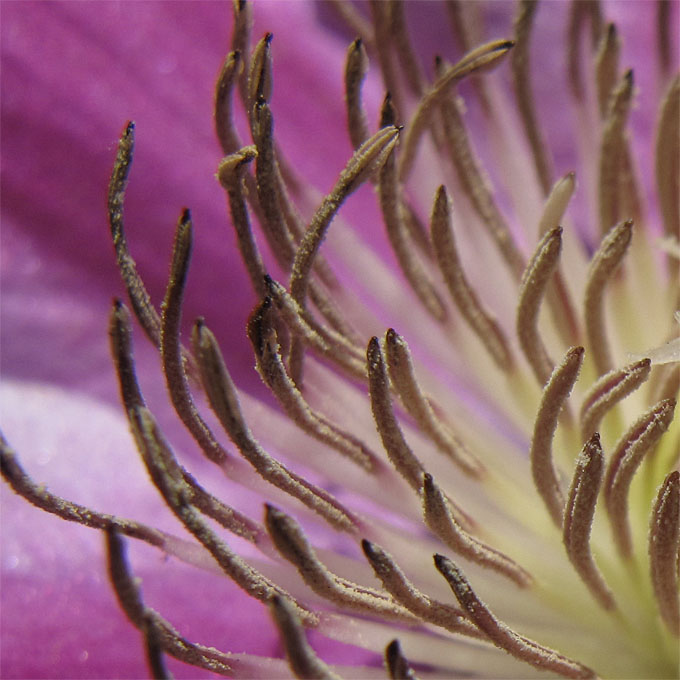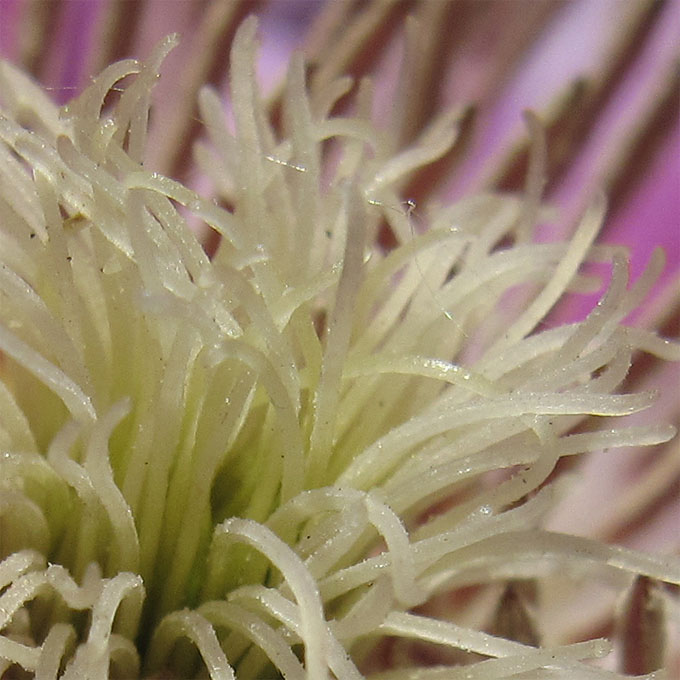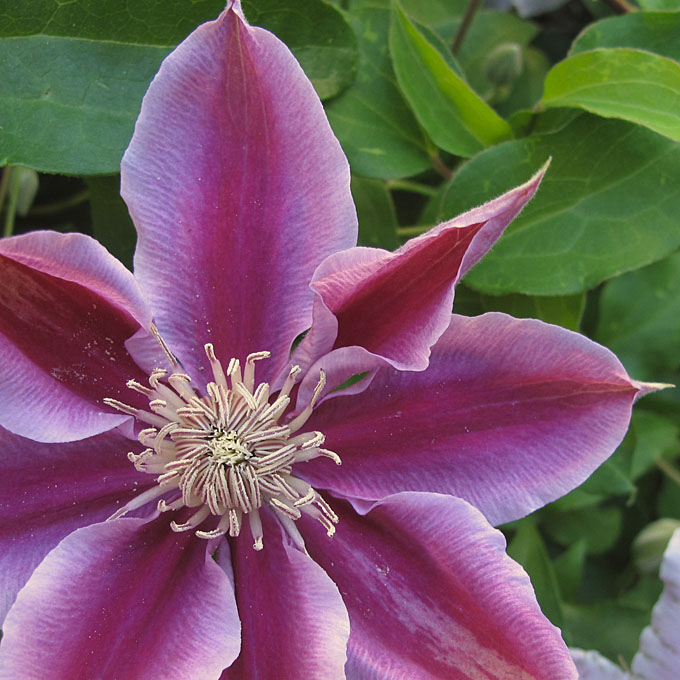 Codified in photography | permanent link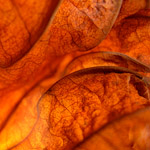 Solitude has soft, silky hands, but with strong fingers it grasps the heart and makes it ache with sorrow.
— Kahlil Gibran
A few months ago, I found some of these:
"We are most truly ourselves when we achieve the seriousness of a child at play."
— Heroclitus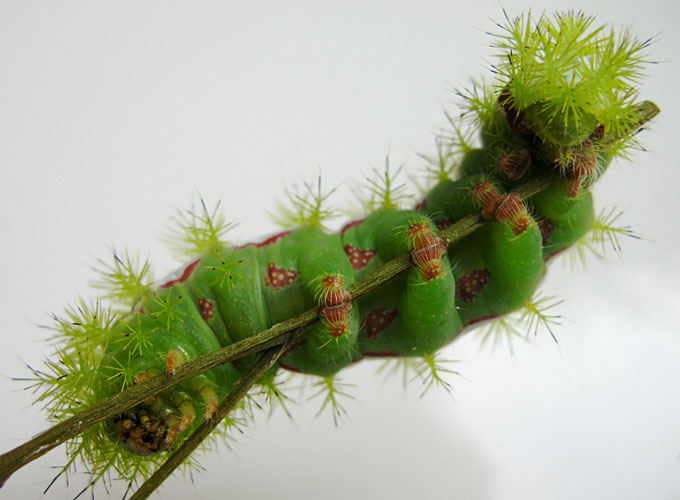 On my early morning walk a few days ago, I found another and decided to adopt it.
I was remembering again my favorite biology teacher and thinking to myself, "Self, what is this caterpillar going to become?" So I brought it home, placed it in a jar with a shoot of bamboo (for structure), a sprig of basil (for sustenance) and a wisteria seed pod (for transportation). I thought I would take some photos of the current specimen, but it turns out it was shy, and by the afternoon, it had wrapped itself in the leaves. So now I have this: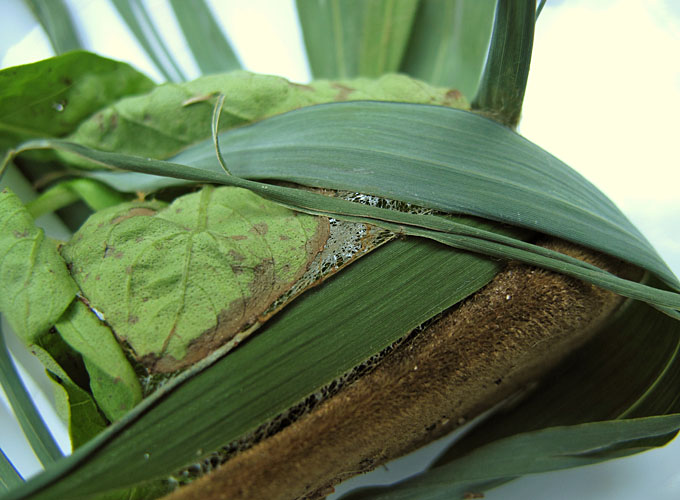 A wonderful structural detail: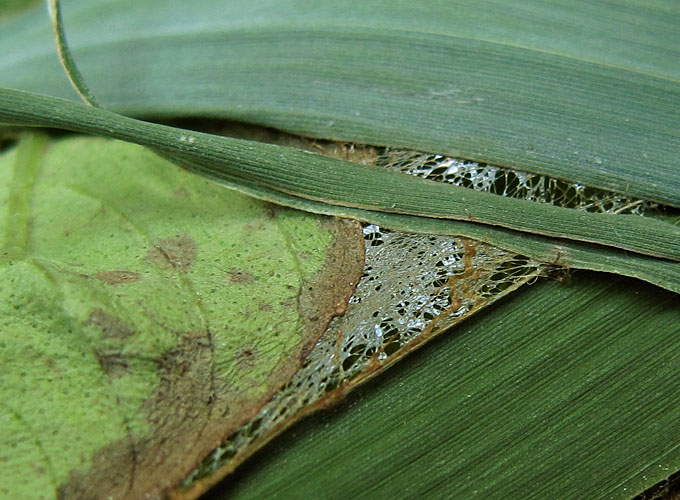 From the archives, a mug shot (or a tail shot, it's hard to tell):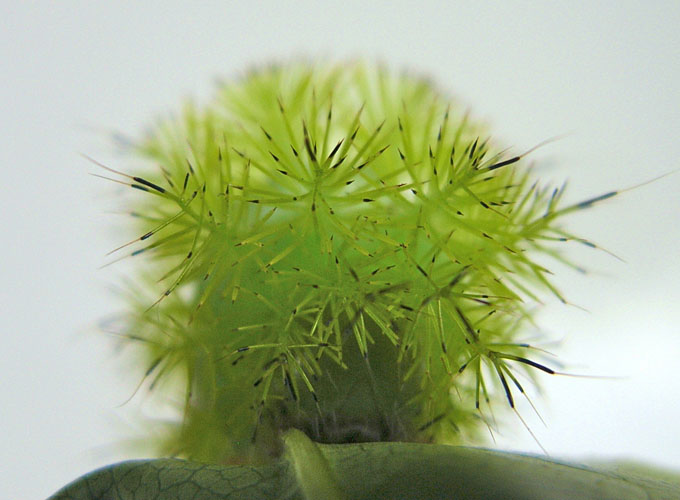 I love these feet: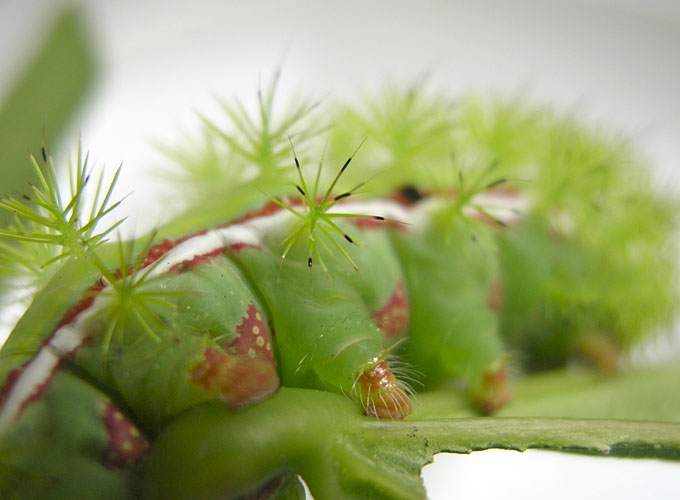 That's all. Well, okay, one more of those wonderful feet: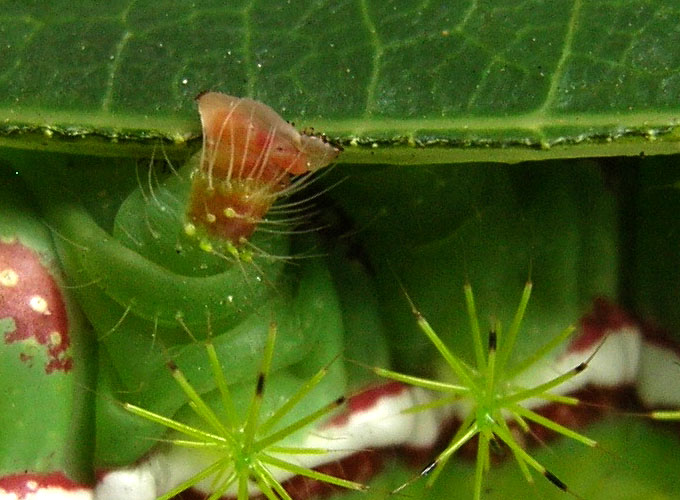 So, after I found my caterpillar and decided to adopt, I had to carry it back home. I placed it on a leaf and went on my way, only to pass three or four people walking their dogs. Some people walk their dog, I walk my caterpillar. You know, 'cause that's what you do when you have a caterpillar.
I am not going walk the cocoon…that would be weird.
Stay tuned…

Grouped with brain kibble, personal and photography | permanent link
"Nobody sees a flower — really — it is so small it takes time — we haven't time — and to see takes time, like to have a friend takes time." — Georgia O'Keefe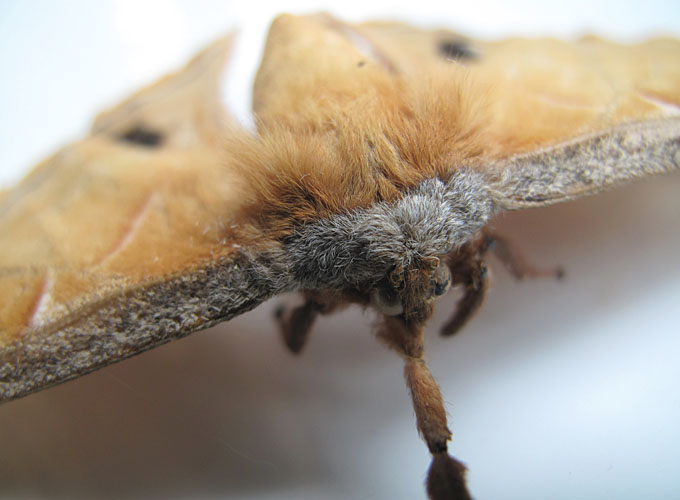 A few weeks ago, this moth caught my eye in our garden. I grabbed my camera and stealthily took pictures of my newly-found subject. Well, I thought I was stealthy. After a few minutes, I wanted to see if I could coax the moth to change position ("Turn a bit more toward the light please and chin up.") only to find that it was dead. Stiff as the proverbial board.
Now it is part of my collection of curiosities and a permanent point of inspiration.
One of the things I love about macro photography is that I end up being able to see things in the captured image that I cannot see with my naked eyeballs. Case in point: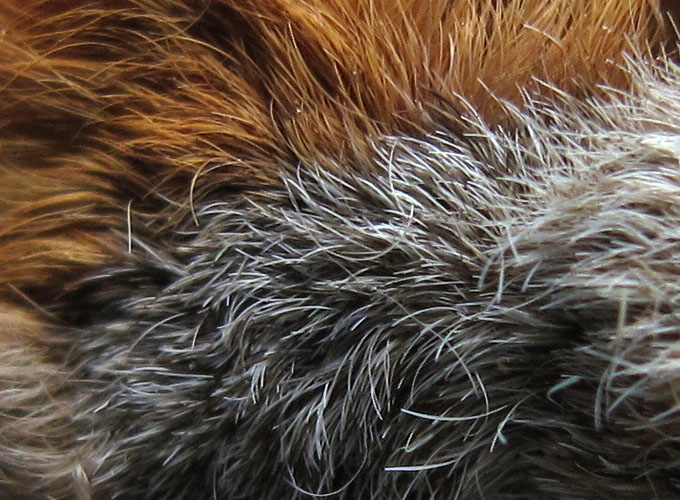 Luscious. If there are any lepidopterists reading this, I would be grateful to know the species of my furry find.

Placed in brain kibble, personal and photography | permanent link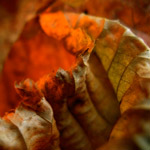 Things are sweeter when they're lost. I know — because once I wanted something and got it. It was the only thing I ever wanted badly…And when I got it it turned to dust in my hands.
— F. Scott Fitzgerald, The Beautiful and Damned
"There is a vitality, a life force, an energy, a quickening that is translated through you into action, and because there is only one of you in all of time, this expression is unique. And if you block it, it will never exist through any other medium and it will be lost. The world will not have it. It is not your business to determine how good it is nor how valuable nor how it compares with other expressions. It is your business to keep it yours clearly and directly, to keep the channel open."
— Martha Graham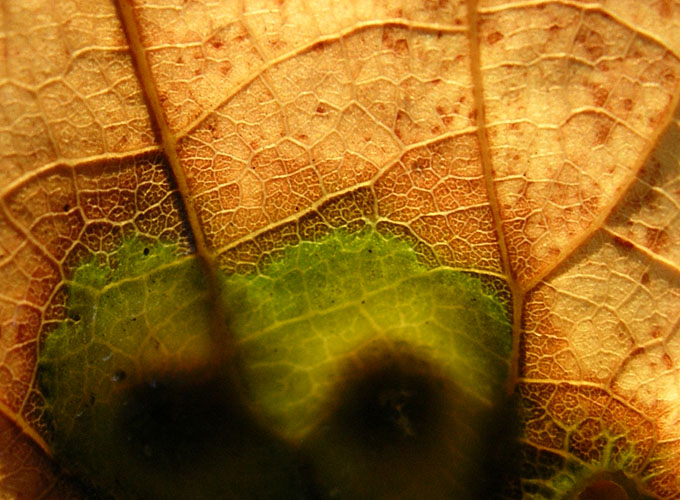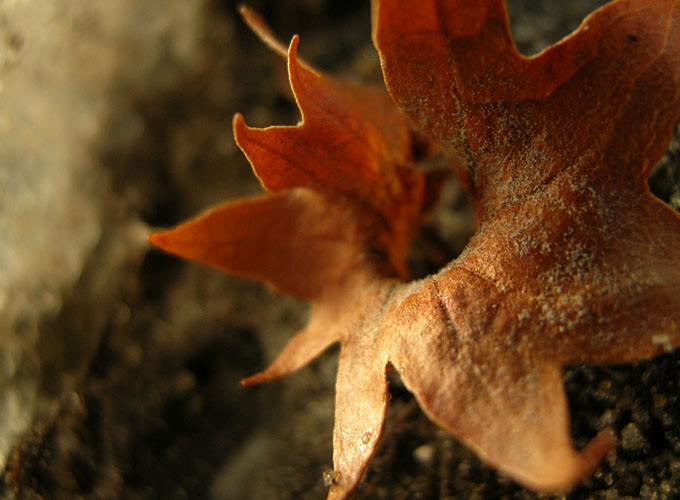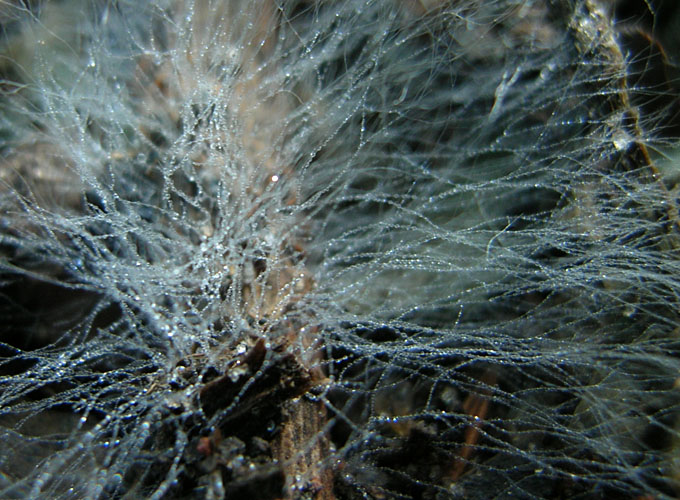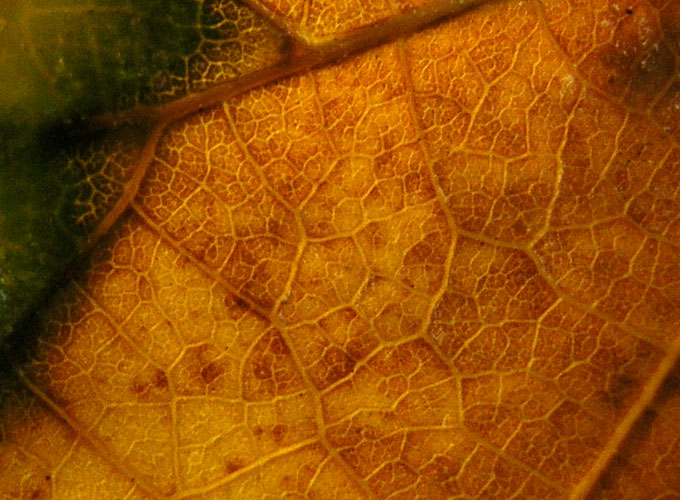 Here are some early-morning, reference photographs I took today of bits 'n' pieces found in the overgrown, empty lot next door.
Take care,
— Ken

Grouped in brain kibble and photography | permanent link
« Recent entries