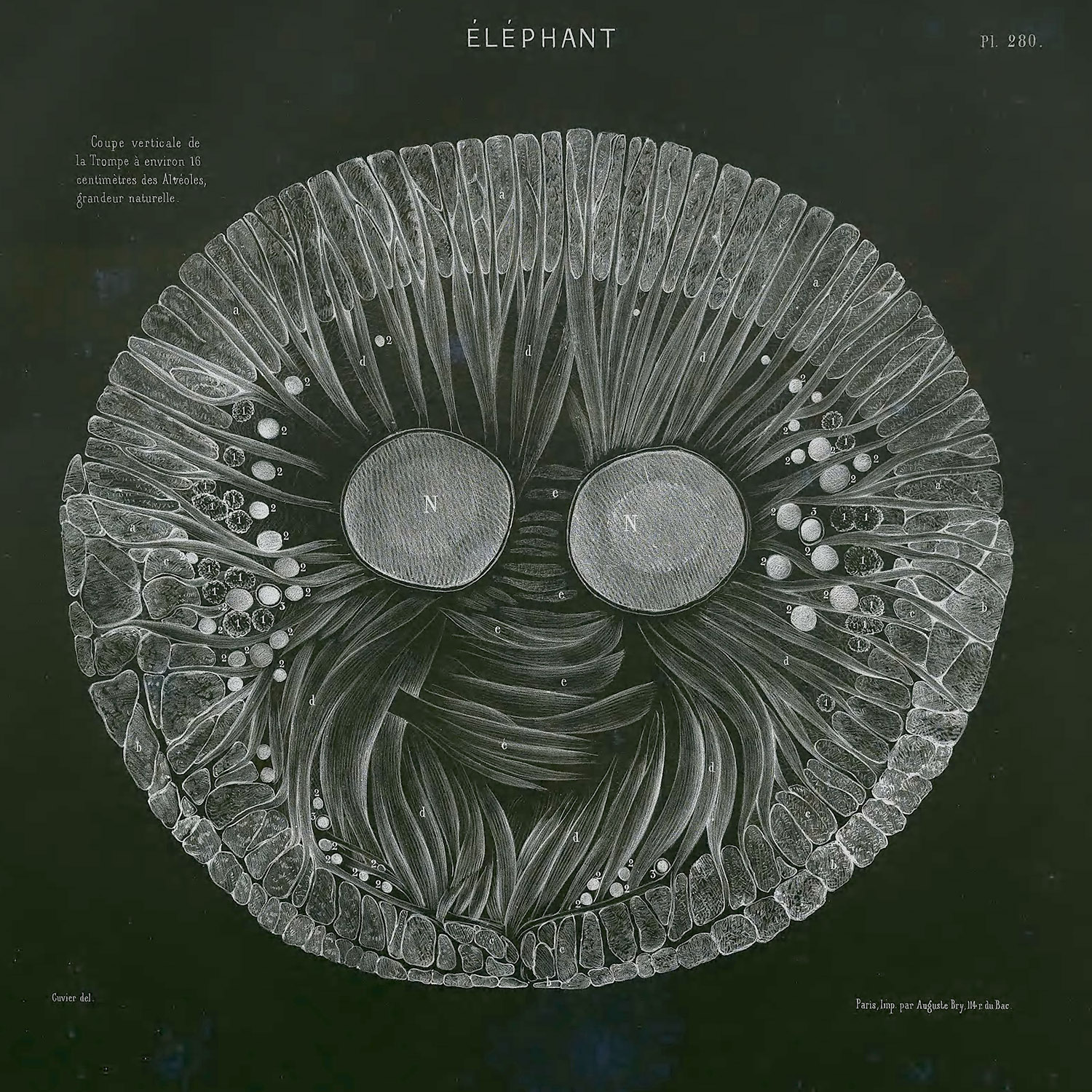 Cross section of an éléphant's truck from Anatomie comparée by Georges Cuvier, 1850.
Dude!* (Maybe not such a good idea to look at this late in the day with tired eyes. I'm just sayin'.)
Painting with light on a stelar scale.
Soap bubble blowing slow motion.
It is a little-known fact that, because of the intense magnetic fields near the North Pole, airplanes have to fly sideways over the Kara Sea. This is why they make you close the window shades. Here is my proof: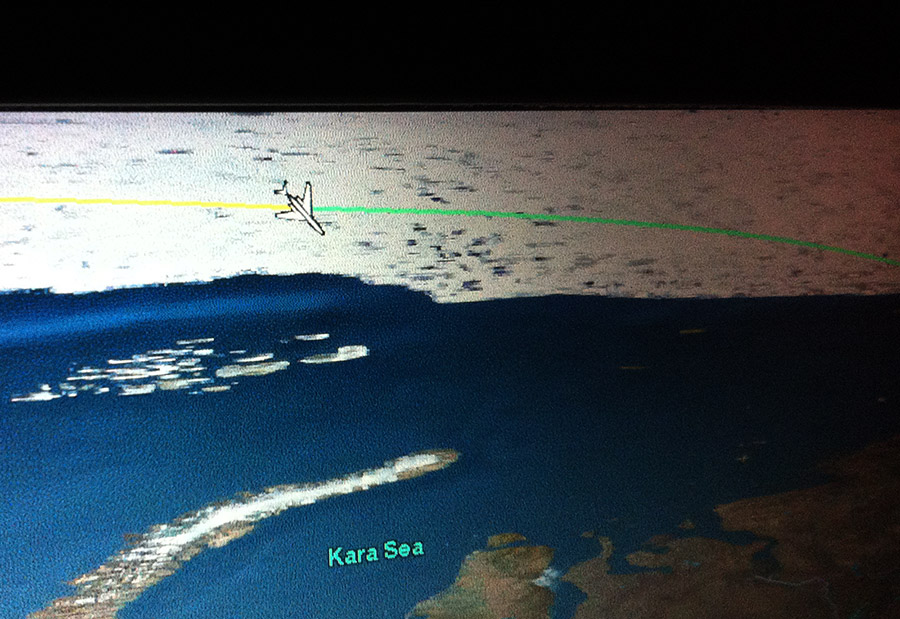 Dear U––––– Airlines, Putting some random foodstuffs in wonton wrappers does not mean that you are serving "dim sum".
Finally, "Whoa!"*
* Reader's choice of inflections.

Categorized with brain kibble | permanent link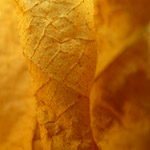 Theoretical scientists who probe the secrets of the universe and philosophers who seek answers to existence, as well as painters such as Paul Klee who find the thoughts of men of science compatible with art, influence me far more than most photographers.
— Wynn Bullock (1902–1975)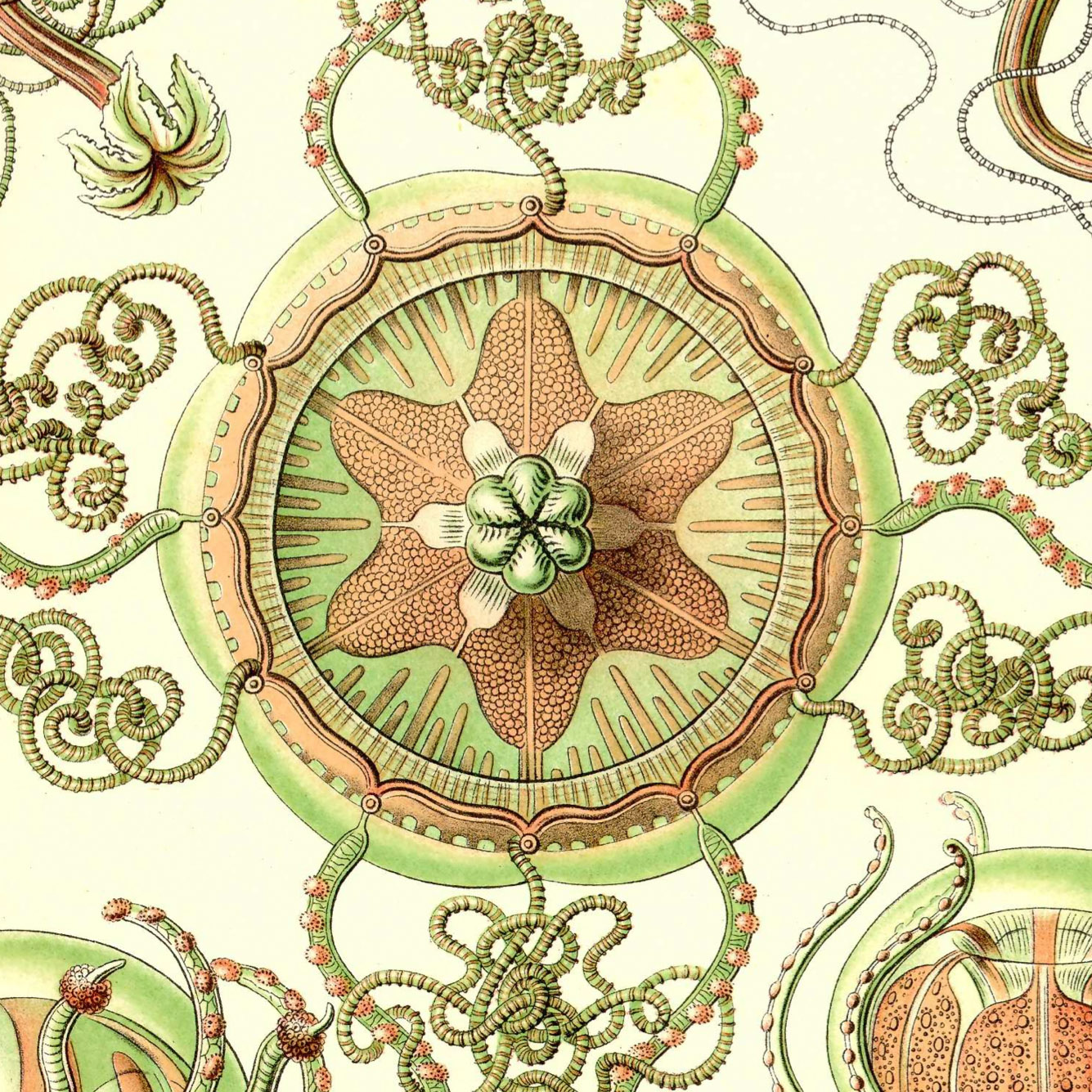 From Ernst Haeckel's Kunstformen der Natur
The best version of Ernst Haeckel's Kunstformen der Natur I have found on the Intertubes (all 273 Mb of it).
Giant bubbles — Need I say more?
Indecorous, ambiguous and irreverent titles and subtitles — Oh, oh. I'm in trouble.
A man committed to his big red dots. And, for balance, a better use of big red dots.
There's a hole in my Mars, dear Liza, dear Liza…

Classified under brain kibble | permanent link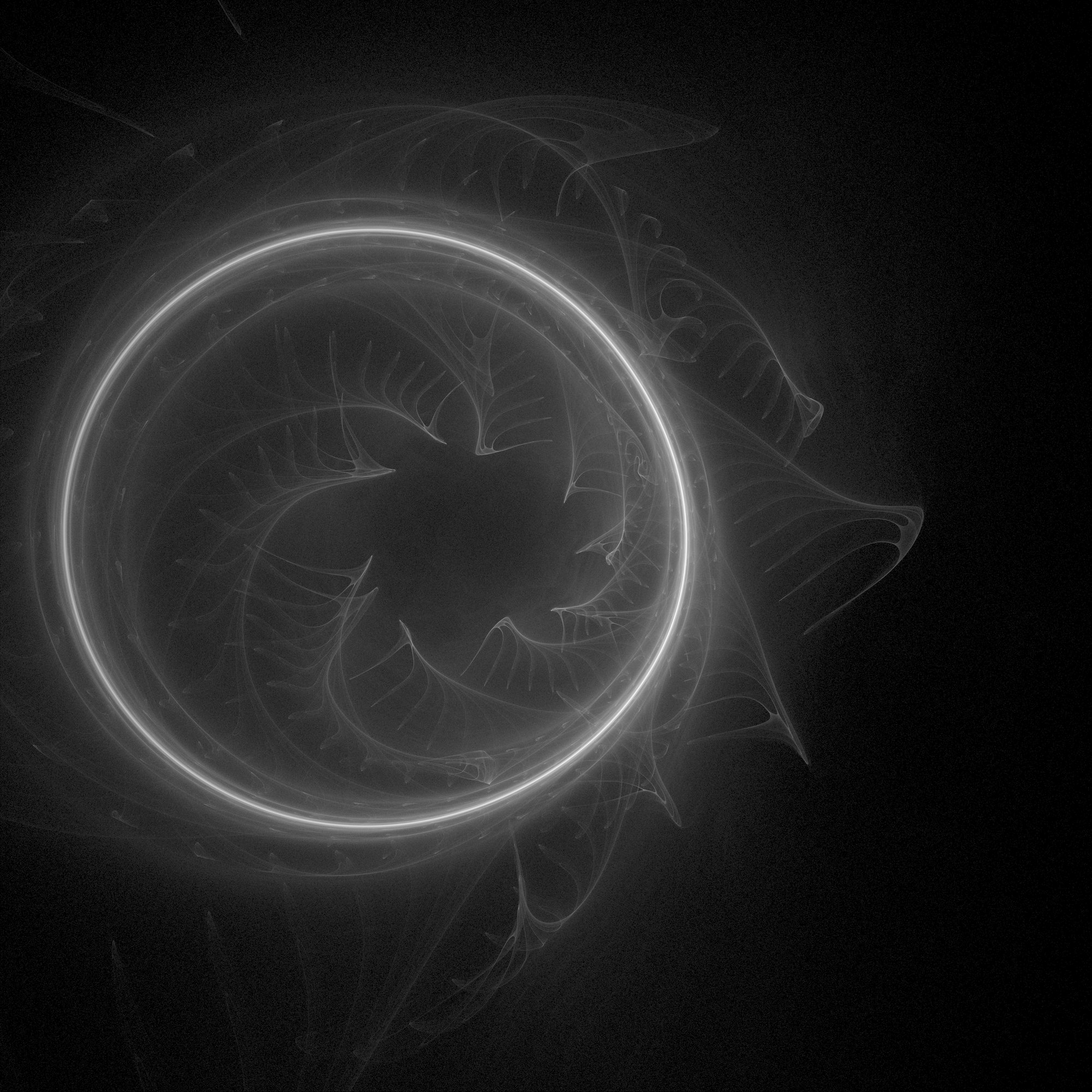 Kenneth A. Huff; Strange Attractions series; 2012; final medium to be determined.
First, they were leaping seconds, now they're smearing time.
"The first airship was constructed for his own use"
"Humanity's robot orbiting Saturn has recorded yet another amazing view" (my emphasis).
"…two tons of my bubbles are floating about the world…"
— Charles V. Boys, in the preface to Soap-Bubbles, Their Colours and the Forces Which Mould Them
The photographic works of Robert and Shana ParkeHarrison.

Codified with artwork and brain kibble | permanent link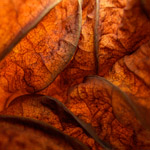 In my mind I am eloquent; I can climb intricate scaffolds of words to reach the highest cathedral ceilings and paint my thoughts. But when I open my mouth, everything collapses.
— Warm Bodies by Isaac Marion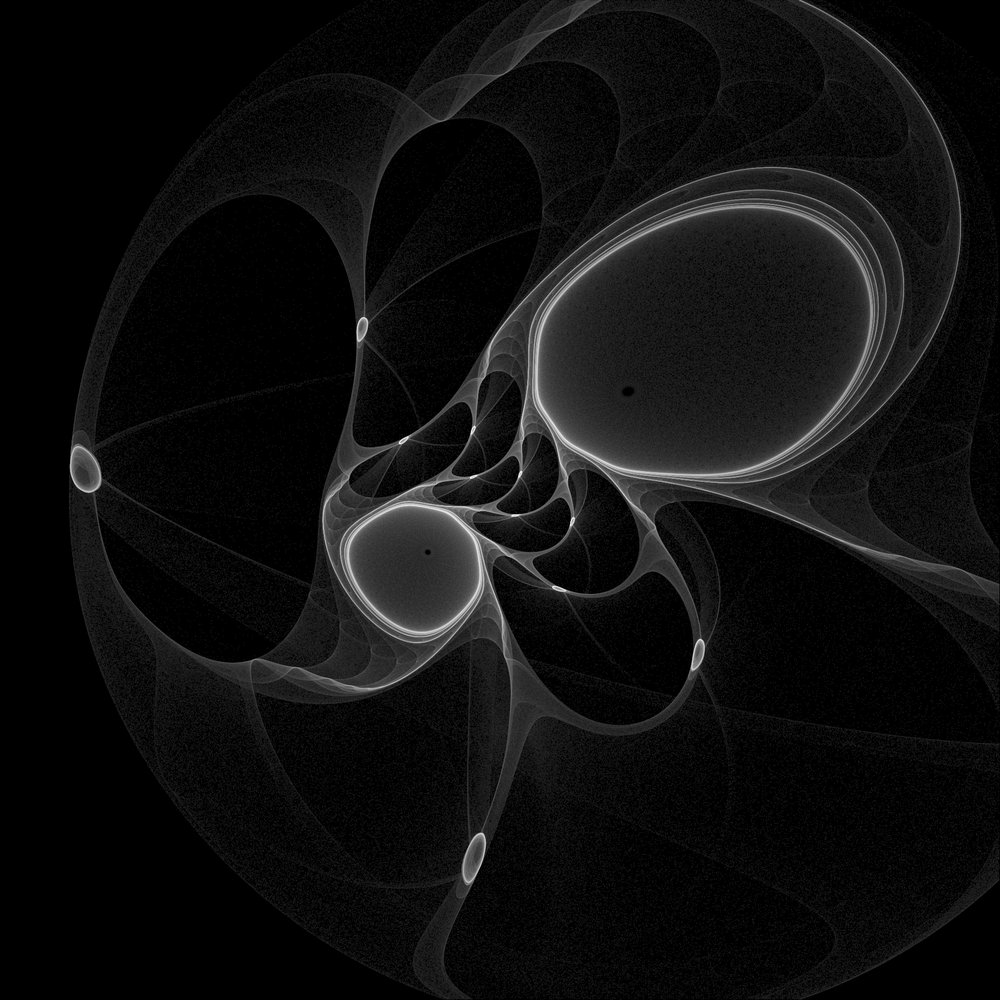 Kenneth A. Huff; Strange Attractions series; 2012; final medium to be determined.
This is kinda lovely. Those location- and orientation-aware camera phones are living up to their promise.
Ferrofluids and pigments. And a video (bottom of page). The fact that this is happening at a macroscopic level just makes it all the more yummy.
On the 30th, don't forget to enjoy your extra second. (Background information, how to catch one for yourself and formally.) I didn't know there were authorities responsible for the distribution of time.

Codified in artwork and brain kibble | permanent link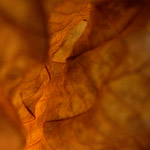 If I find in myself desires which nothing in this world can satisfy, the only logical explanation is that I was made for another world.
— C.S. Lewis
Earlier entries »