For more information on Ken's work, please telephone or e-mail the studio:
Kenneth A. Huff Studio
E-mail: ken@kennethahuff.com
Telephone: +65 9066 9340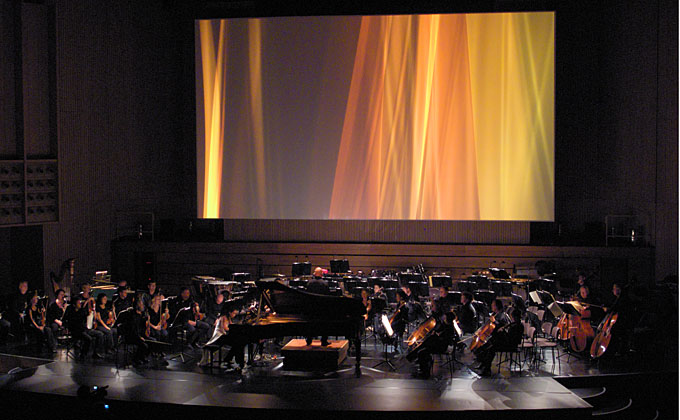 A time-based work, 2007.3, shown during the Ars Electronica 2009. The performance-specific time-based projection work was created by Kenneth A. Huff at the invitation of the curatorial panel of the festival's Vom Streben nach ungehörter Musik Große Konzertnacht (Pursuit of the Unheard, The Big Concert Evening). Dennis Russell Davies conducted the Bruckner Orchester Linz in a performance of Alan Havhaness' Lousadzak (Coming of Light) for piano and strings, Op. 48. Maki Namekawa was the piano soloist. The evening performance took place in the Brucknerhaus, along the Daube River in Linz, Austria on 6 September 2009.