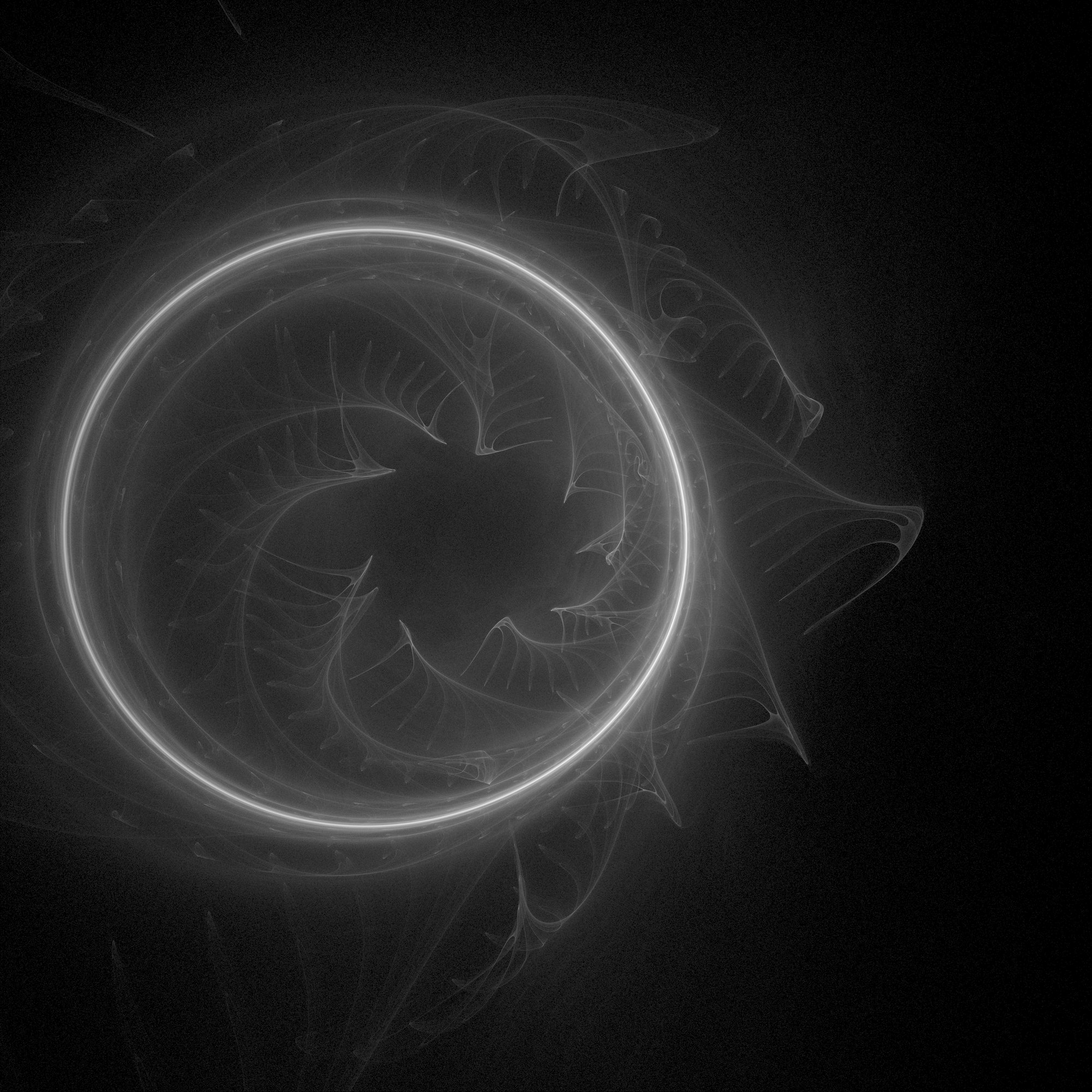 Kenneth A. Huff; Strange Attractions series; 2012; final medium to be determined.
First, they were leaping seconds, now they're smearing time.
"The first airship was constructed for his own use"
"Humanity's robot orbiting Saturn has recorded yet another amazing view" (my emphasis).
"…two tons of my bubbles are floating about the world…"
— Charles V. Boys, in the preface to Soap-Bubbles, Their Colours and the Forces Which Mould Them
The photographic works of Robert and Shana ParkeHarrison.

Cataloged under artwork and brain kibble | permanent link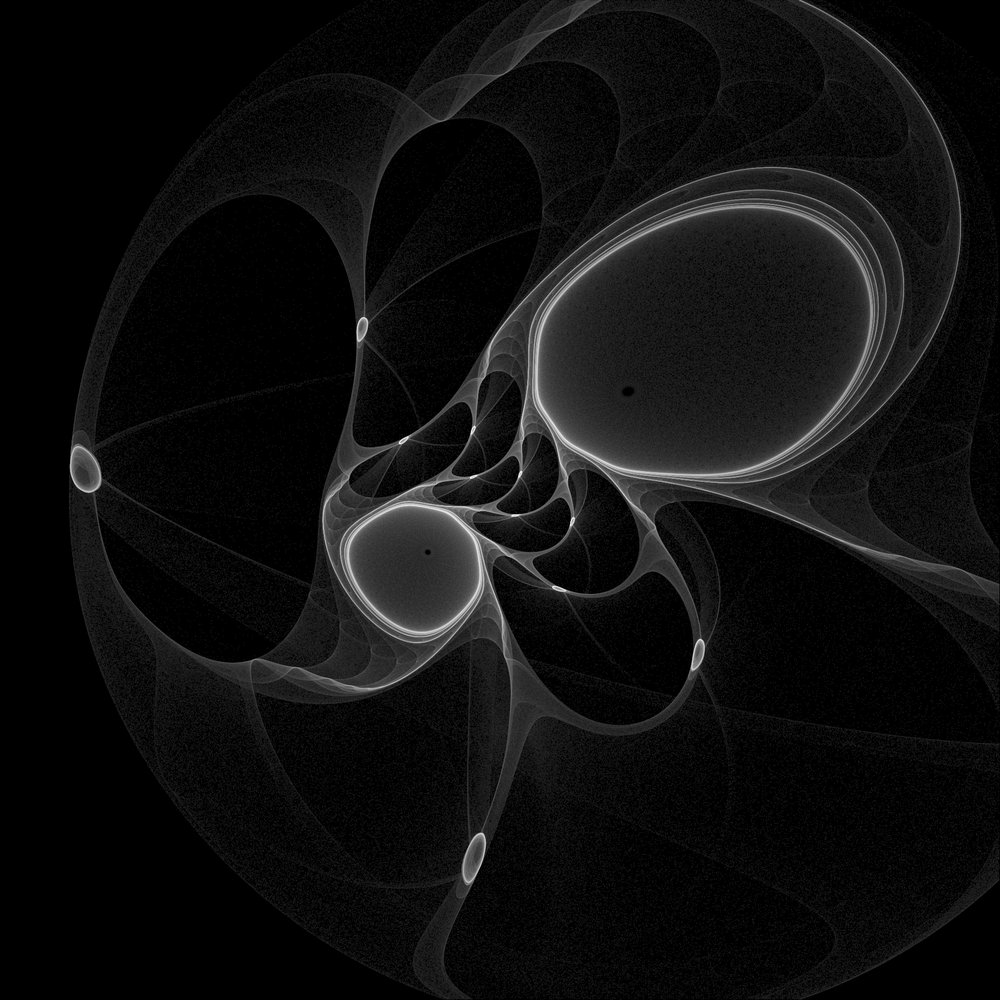 Kenneth A. Huff; Strange Attractions series; 2012; final medium to be determined.
This is kinda lovely. Those location- and orientation-aware camera phones are living up to their promise.
Ferrofluids and pigments. And a video (bottom of page). The fact that this is happening at a macroscopic level just makes it all the more yummy.
On the 30th, don't forget to enjoy your extra second. (Background information, how to catch one for yourself and formally.) I didn't know there were authorities responsible for the distribution of time.

Listed under artwork and brain kibble | permanent link
Error establishing a database connection Fixed!
It has been a while, huh?
Lots of changes for me. Wrapped up four-and-one-half years of teaching in the Visual Effects department at Savannah College of Art and Design last May and then packed my bags for Singapore, where I am working as an in-house technical trainer for Lucasfilm. I am planning to be here for at least another year…
On the artwork front, momentum has built up on a very long-term project, Strange Attractions. Things are progressing nicely, but more on that soon…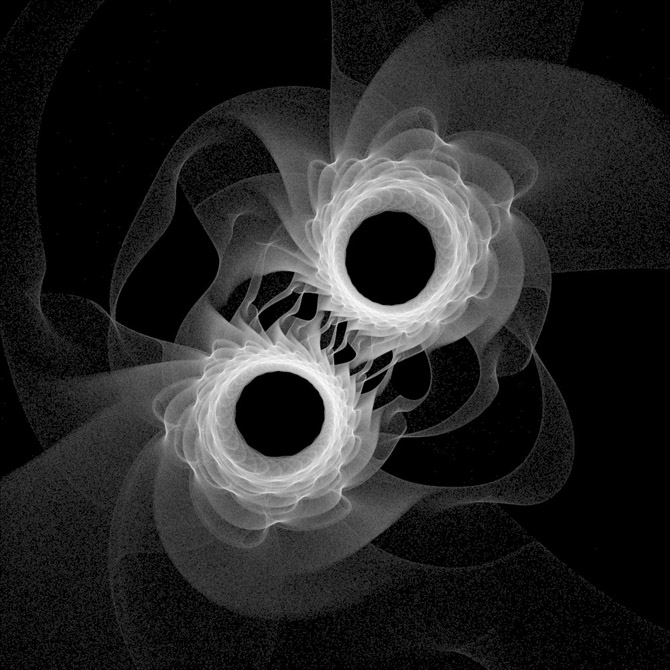 Kenneth A. Huff; Strange Attractions series; 2012; final medium to be determined.
I have been doing some traveling…
Hong Kong…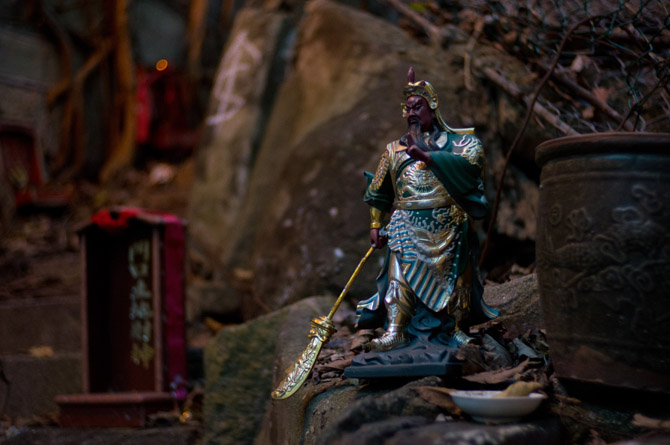 India…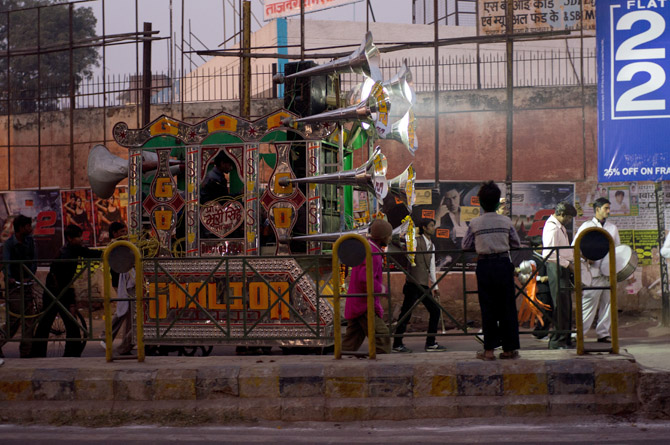 Thailand…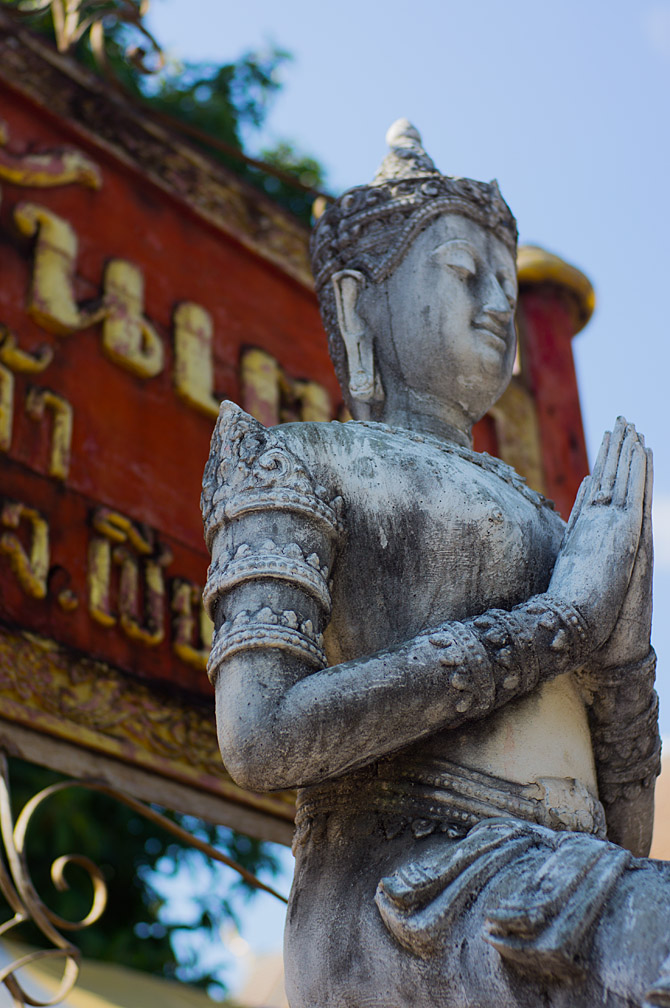 So far…
Ellipsis-ly yours…
…Ken
P.S. I snuck in some posts, earlier in the month (before the online version of this blog actually was functional and visible), regarding brain kibble and the use of quotations in this here blog, here. Sneaky, huh?

Logged in artwork, news, photography and site updates | permanent link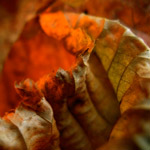 Do the things that interest you and do them with all your heart. Don't be concerned about whether people are watching you or criticizing you. The chances are that they aren't paying any attention to you.
— Eleanor Roosevelt
Over the years, I have amassed a collection of quotations, quips, aphorisms, turns of phrase, etc. that inspire me, remind me of the path I want to follow or just make me think. After each blog entry, there is a random selection from this collection.
Many of the quotations are related to creativity (any creative process). These often resonate deeply with me in my personal creative practice. Others are related to my/our place in this big, complicated world/universe.
If the words strike a chord in your noggin, I suggest that you do what I do — write them down somewhere, then and there. The same quotation won't be in the same place for long…
You have been warned…
[Insert slightly-maniacal laughter here — along the lines of "Wah-ha-HA!"]
To left of the quotations, you will find wee little thumbnails of photographs, currently from my 2006 Fallen forms, found series. Click on the thumbnail to see a larger version. Like the quotations, these images will move around…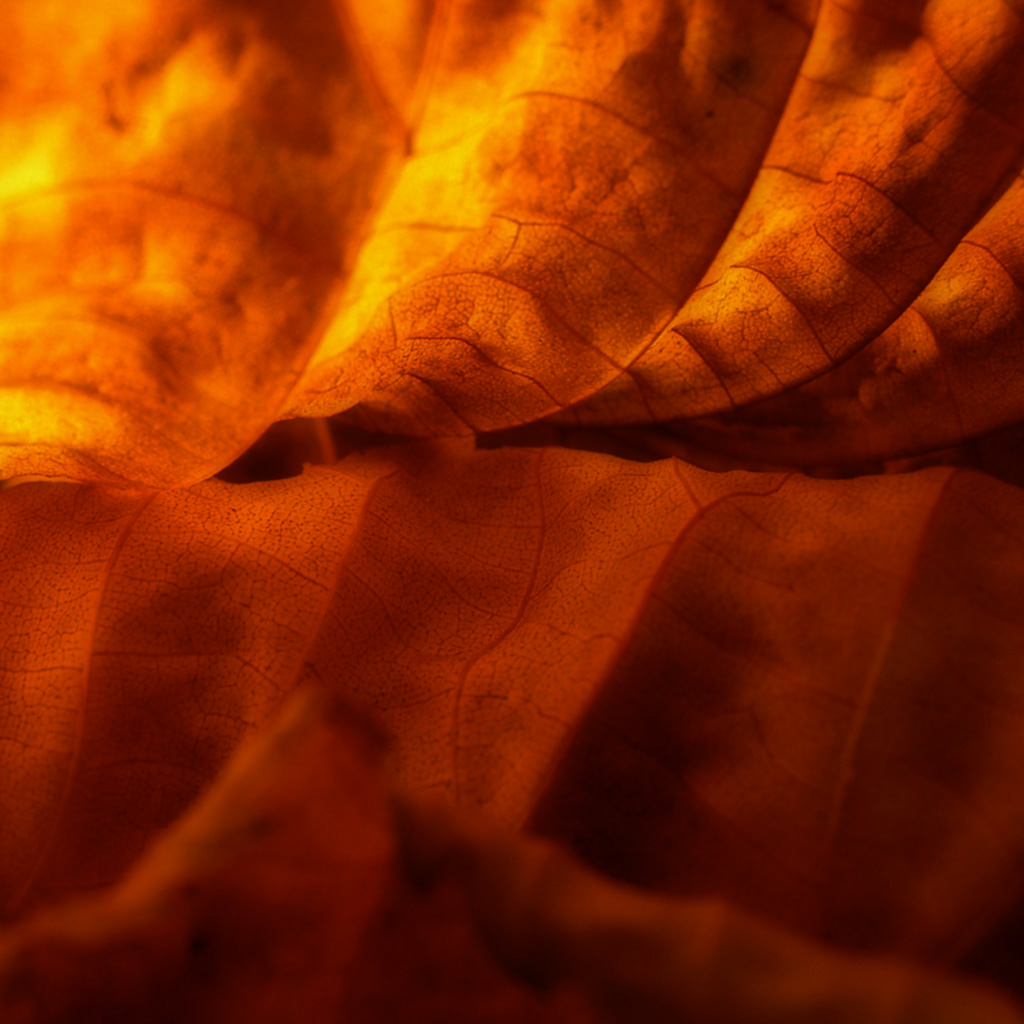 Kenneth A. Huff;Fallen forms, found series; 2006; photography.

Categorized with artwork, brain kibble, photography and site updates | permanent link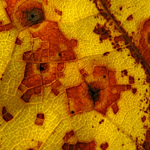 Every experience, no matter how bad it seems, holds within it a blessing of some kind. The goal is to find it.
— Buddha
I just finished the final rendering of the time-based work that I mentioned at the end of a previous post. I completed much of the work on this piece while in Salina.
2010.1 from Kenneth A. Huff on Vimeo. If you can, watch it full-screen, HD on and Scaling off.
The piece is a single-channel, 1920x1080, 24 fps, 25 minutes. Shown above is a 2-minute excerpt.
Here are some stills from the piece. Click on each for a full image.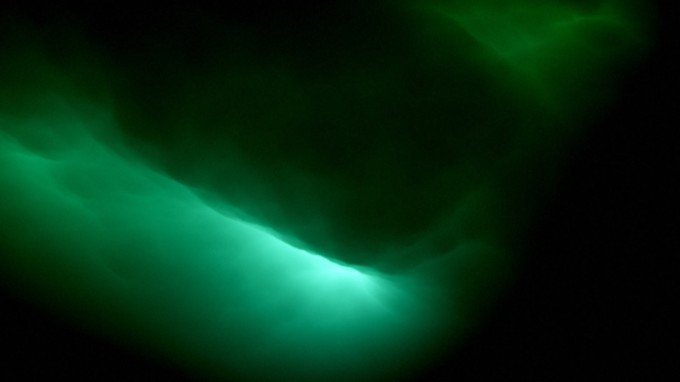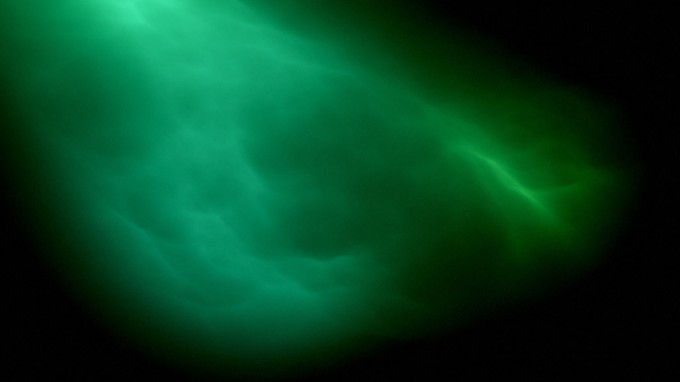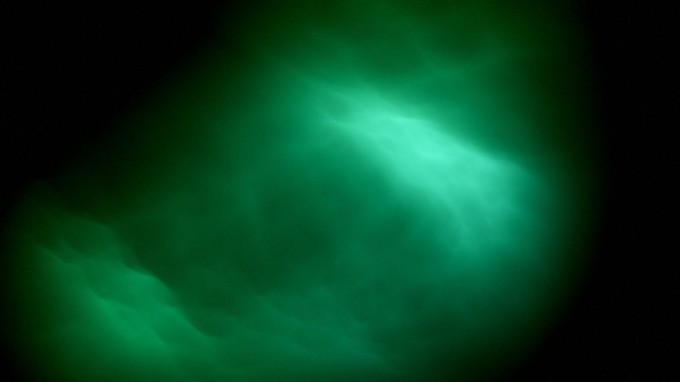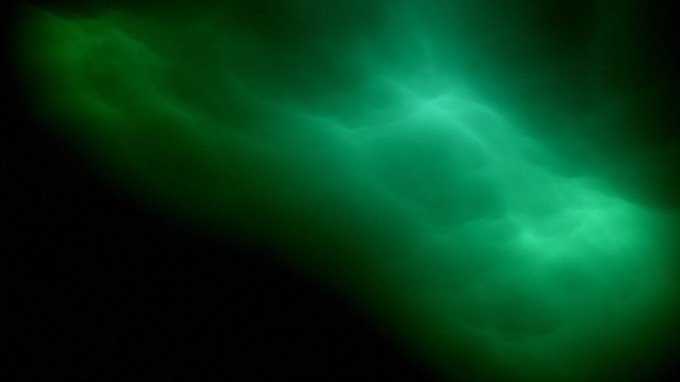 Update: On the technical side, I used Side Effects Software's Houdini and Adobe After Effects to create the piece. For the main surface, I used the Houdini Ocean Toolkit by Drew Whitehouse, based on the algorithms of Jerry Tessendorf. A custom shader was applied to the surface and an initial base rendering was created using Houdini's hardware rendering. The base frames were rendered at 1.5 times final size (2880x1620). Those frames then were finished in After Effects. Total render time for 36,000 frames was approximately 250 hours.

Codified with artwork and technical | permanent link
Earlier entries »