What's cookin'?
Skin of Blow Fly, Moth Lithocolletes cramerella and Spiragle Larva of Cockchafer.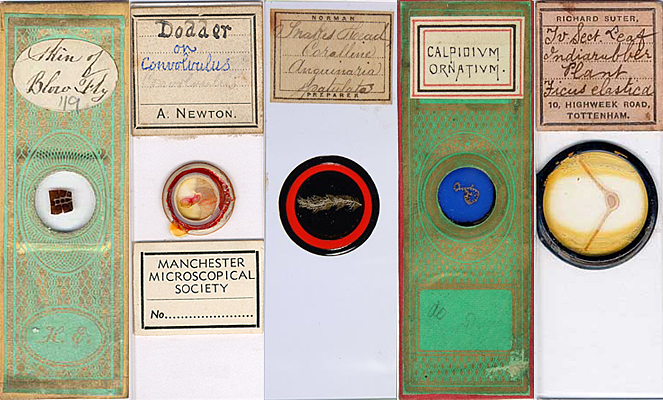 Back in the fifth grade, I had a wonderful biology teacher, Mrs. Bosert. I have very distinct memories of staying after class to look through the microscopes at squiggly little creatures zipping across the field of view.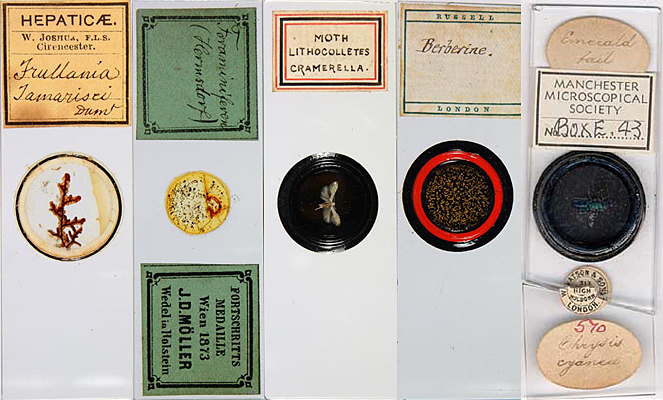 A few years ago, I came across two sites with deep collections of Victorian-era prepared microscope slides. Individually, each slide has its own interesting elements — specimens, labels, nomenclature, &c. As a group, they are a fascinating and beautiful slice of the history of science and discovery.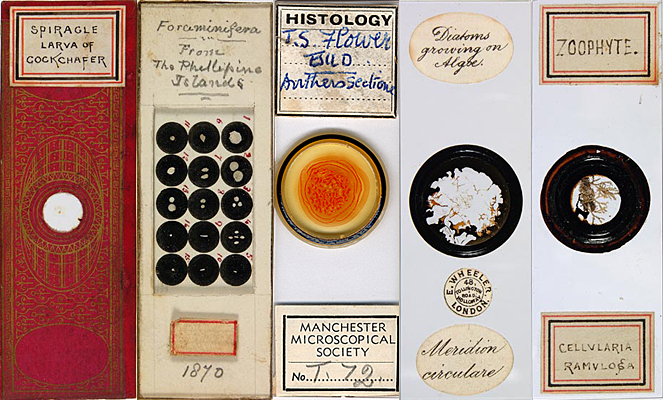 Sources: Darwin Country's Microscopes and Microscopy and The Manchester Microscopical Society Slide Collection
While I have shown fifteen, between the two sites there are well over five hundred slides to peruse.
Enjoy.
— Ken
P.S. I would love to see them as larger images also. The subject of "Victorian microscope slides"is now entered on the standing research list.

Cataloged in brain kibble | permanent link