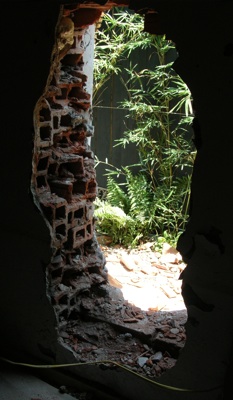 Overheard
(one of the contractors):
"That Martha Stewart hammer you got ain't gonna do it."
…when I woke up, there was a hole in our wall!
Okay, I am being dramatic. I didn't sleep through a hole being knocked in our building. I did nap through some of it. My napping abilities border on narcoleptic.
We are knocking a hole from the inside to the outside courtyard. When I write "we", I mean that the contractors are knocking a hole in the wall. I am watching and covering my ears.
Take care,
— Ken

Tucked away with personal | permanent link